Small Groups at Our Savior's Way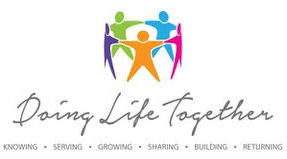 ^Where two or three are gathered in my name, there am I with them" - Matthew 18:20
There are three categories of small groups:
Frequently Asked Questions (FAQs)
Small Group Calendar | Contact: Pastor Eric Peterson, This email address is being protected from spambots. You need JavaScript enabled to view it.
Sunday Morning Classes
Starting on Sunday, Sept. 9, all Sunday morning adult classes will meet together in the Fellowship Hall (downstairs) at 9:30 am to study the visioning Bible study, "Together with God's Vision." Everyone is invited to attend this study, which is designed to help people connect with each other and develop closer relationships as well as develop a closer relationship with the Lord.
So before or after church, come down to the Fellowship Hall, grab a cup of coffee, and select a group of people or a person to sit with at one of the round tables. No assignments will be made, just make yourself at home.
"Together with God's Vision" is a nine week Bible study that coincides with the weekly sermon series:
| | |
| --- | --- |
| September 9: | Forming Relationships |
| September 16:   | Experiencing Jesus Together |
| September 23: | Sharing God's Love |
| September 30: | Value: Serving God's People |
| October 7: | Value: Sharing God's Love |
| October 14: | Value: Building God's People |
| October 21: | Value: Growing God's Family |
| October 28: | Value: Knowing God's Word |
| November 4: | Value: Returning God's Blessing |
The morning classes below will resume on Sunday, Nov. 25.
Faith Connect

Faith Connect is a six-week class to connect participants with God, with each other, and to help connect people with the ministry at OSWLC.

Where: OSWLC - Rm # 3

When: Sundays, 9:30 am - 10:30 am, starting date TBD

Who: People seeking a Church or to become members of OSWLC.

Leader: Pastor Mike Delancy, This email address is being protected from spambots. You need JavaScript enabled to view it.




Discussions in Family Life

Based on the book "Love and Respect" by Emerson Eggerich, participants discuss how to apply God-honoring principles to daily life.

Where: OSWLC - Room # 4b

When: Sundays at 9:30am - 10:30am, starting in November

Who: All Adults

Leaders: Ben Scarboro, This email address is being protected from spambots. You need JavaScript enabled to view it..

Luanne Flom, This email address is being protected from spambots. You need JavaScript enabled to view it.

In His Steps

Making and strengthening disciples through Outreach, Prayer, Bible Study, Caring, Sharing, and hands-on mission work in the community both near and far.

Where: OSWLC Fellowship Hall

When: Sundays 9:30am - 10:30am, starting in November

Who: All adults

Leader: Pastor Tyson Labuhn, This email address is being protected from spambots. You need JavaScript enabled to view it.

Pastor's Bible Study

An in-depth Bible study with Pastor Wiechmann so we can feed on God's Word to empower our faith, life, and love.

Where: OSWLC - Library

When: Sundays, 9:30am - 10:30am, starting in November

Who: All Adults

Leader: Pastor Wiechmann, This email address is being protected from spambots. You need JavaScript enabled to view it.

Lead like Jesus

Discussions on Christian leadership about applying faith to our professional and personal lives.

Where: OSWLC - Rm #5

When: Sundays, 9:30am - 10:30am, starting in November

Who: All Adults

Leader: Caroline Broemmer, This email address is being protected from spambots. You need JavaScript enabled to view it.

Pastor's Bible Study

Where: OSWLC - Room # 4

When: Sundays, 9:30am - 10:30, starting in November

Who: All Adults

Leaders: Pastor Eric Peterson, This email address is being protected from spambots. You need JavaScript enabled to view it.
Weekday Bible Studies
246 Young Adult Fellowship

Based on Acts 2:46, we seek to be a community of young adults ages 25-35, who pursue God and make Him known to others.

Where: OSWLC

When: 1st and 3rd Sundays at 1pm

Who: Young adults ages 25-35

Leader: Gwen Kennedy, This email address is being protected from spambots. You need JavaScript enabled to view it.
4-1-1 Men's Group (Monday)

Iron sharpens Iron, so one man sharpens another. Men encouraging each other to live out their faith in their daily lives.

Where: Panera Bread in Ashburn

When: Mondays 8am - 9am

Who: Open to all men

Leader: Pastor Peterson, This email address is being protected from spambots. You need JavaScript enabled to view it.
Pastor's Bible Study

A Bible study with Pastor Mann for both men and women.

Where: OSWLC

When: 1st and 3rd Monday Evenings, 7pm - 9pm

Who: Adult Bible study

Leader: Pastor Mann, This email address is being protected from spambots. You need JavaScript enabled to view it.

Young Adult Fellowship

A fellowship for young adults 18-25 to help them connect with each other and to strengthen their faith in God.

Where: Home in Ashburn

When: Mondays at 7:00pm

Who: Young adults ages 18-25

Leader: Emily Sonstroem - This email address is being protected from spambots. You need JavaScript enabled to view it.

Women's Bible Study

A weekly Bible study for women led by Pastor Mann.

Where: OSWLC Library

When: Tuesdays, 10am - 11:30am

Who: For all women

Leader: Pastor Mann, This email address is being protected from spambots. You need JavaScript enabled to view it.

Young Family Small Group

A monthly fellowship for parents and young children, centered around having a meal together, playful fellowship for children and group discussion. .

Where: OSWLC - Great Room

When: 1st Tuesday evening of every month at 6:00pm

Who:All parents and young children

Leader: Justin Kumfer, This email address is being protected from spambots. You need JavaScript enabled to view it.

Women's Tuesday Evening Bible Study

A women's weekly Bible study group that uses the Beth Moore Bible studies and DVDs.

Where: OSWLC Library

When: Tuesdays at 7pm - 9pm

Who: Open to all women

Leader: Nikki Deacon, This email address is being protected from spambots. You need JavaScript enabled to view it.

OSW Moms Tribe

Moms, let's enjoy some much needed coffee, conversation and time in the Word. Bring your babies and young kids - they'll have fun too!

Where: Beckie's home (north of Leesburg)

When: First and third Wednesdays, 9:30am to 11:00am

Who: Moms and young children

Leader: Beckie Kirker, This email address is being protected from spambots. You need JavaScript enabled to view it., 425-780-8397

Golden Girls for God

A fellowship of mature women who care and share with one another, study God's Word, serve the church and reach out to others.

Where: OSWLC Library

When: 2nd and 4th Wednesdays at 10:30am - 12:00pm

Who: Mature Women

Leader: Roxie Sullivan, This email address is being protected from spambots. You need JavaScript enabled to view it.
4-1-1 Men's Group (Thursday)

Iron sharpens Iron, so one man sharpens another. Men encouraging each other to live out their faith in their daily lives.

Where: Panera Bread in Ashburn

When: Thursdays 6:30am - 7:30am

Who: Open to all men

Leader: Mike Meese, This email address is being protected from spambots. You need JavaScript enabled to view it.

Morning Glories

Women who meet for breakfast and fellowship to study the Word of God and to encourage each other to live out their faith.

Where: Panera Bread - Lansdowne

When: Thursdays 7:30 - 8:30 a.m.

Who: Women of all ages

Leader: Bobbie Peterson, This email address is being protected from spambots. You need JavaScript enabled to view it.

Crossways (Thursday Mornings)

Crossways is a highly useful study for understanding the whole Bible in chronological order. You may have studied books of the Bible before, but Crossways breaks through the boundaries of individual books and really helps the student understand the arc of the story of Jesus and God's plan of salvation; for the world.

Where: OSWLC - Library

When: Thursday mornings from 10:00 am to 11:30 am

Who: All Adults

Leader: Pastor Wiechmann, This email address is being protected from spambots. You need JavaScript enabled to view it.

Pastor's Bible Study

A Bible study with Pastor Wiechmann for both men and women.

Where: Lansdowne Woods

When: Thursdays, 2:00pm - 3:00pm

Who: All Adults

Leader: Pastor Wiechmann, This email address is being protected from spambots. You need JavaScript enabled to view it.

Crossways (Thursday Evenings)

Crossways is a highly useful study for understanding the whole Bible in chronological order. You may have studied books of the Bible before, but Crossways breaks through the boundaries of individual books and really helps the student understand the arc of the story of Jesus and God's plan of salvation; for the world.

Where: OSWLC - Library

When: Thursday evenings, 7:00pm - 8:30pm

Who: All Adults

Leader: Mike Delancy, This email address is being protected from spambots. You need JavaScript enabled to view it.

Let the Children Come

A fellowship of parents with children who support each other spiritually and help each other raise their children in the Christian faith.

Where: OSWLC Library

When: 2nd and 4th Friday at 6:30pm

Who: Parents and children

Leader: Kristen Harris, This email address is being protected from spambots. You need JavaScript enabled to view it.

Saturday Evening Bible Study

A fellowship which meets once a month to study the Bible together.

Where: In Homes & OSWLC

When: 3rd Saturdays, 7pm - 9pm

Who: Adults who want to make Christian friends

Leader: Martie Dunnett, This email address is being protected from spambots. You need JavaScript enabled to view it.

The East Enders

Residents of Eastern Loudoun County and the Reston/Herndon areas of Fairfax County, both couples and singles, who gather together for fellowship to study the Bible and to encourage each other to live out their faith in Jesus Christ.

Where: In the Reston area

When: 1st and 3rd Saturdays

Who: Everyone

Leaders: Matt and Melissa Mitchell This email address is being protected from spambots. You need JavaScript enabled to view it.

 
Care and Service Groups
Cooking With Spirit

A fellowship focused on spending time cooking together, having fun and using cooking to provide meals for people who are hurting.

Where: In homes and at OSWLC

When: 2nd and 4th Friday evenings, 7:00am - 9:00am

Who: People who like cooking and helping others

Leader: Ed and Delaine Hollandsworth, This email address is being protected from spambots. You need JavaScript enabled to view it.





Financial Peace

A life-changing program that teaches you how to make the right decisions with your money. This is a nine week course. You can register by contacting Kristen and Joe Harris by email, or look at the Financial Peace banner on the OSWLC website and click on Register.

Where: OSWLC

When: Begins Monday, January 14th, 2019 at 7:00pm - 9:00pm

Who: Are you interested in being debt free, establish a family budget, plan for your retirement? This course is the perfect first step to financial freedom!

Leaders: Joe and Kristin Harris, This email address is being protected from spambots. You need JavaScript enabled to view it.

Rob Tamaro, This email address is being protected from spambots. You need JavaScript enabled to view it.

Jeffrey Barnes, This email address is being protected from spambots. You need JavaScript enabled to view it.

GriefShare

This nondenominational program features Christ-centered, biblical teaching that focuses on grief topics associated with the death of a loved one. The DVD seminar features nationally respected grief experts and real-life stories of people, followed by a small group discussion about what was seen on the DVD. More info at www.griefshare.org.

Where: OSWLC Library

When: Monday offered twice at 9:30am - 11:30am & 7pm - 9pm

Who: Those looking for help and healing for hurt of losing a loved one

Leader: Beth Anton, This email address is being protected from spambots. You need JavaScript enabled to view it., 703-470-8821
Small Group FAQs
Why are small groups important for me and for our congregation?
Small groups follow the pattern that Jesus established with his disciples. He lived with them and helped them apply their faith in God to their daily lives. At Our Savior's Way, our desire is to help people make friends and feel connected to our community. Small groups allow us to grow larger as a worshiping community while still maintaining the intimacy of a small congregation. Small groups help connect us to God and to each other.
What is a small group?
It is a group of 5 to 15 people who decide to meet regularly to grow in their faith in Christ and to apply their faith to their lives.
Is a small group a Bible study?
Small groups have a variety of formats that express the desires and interests of the group members. Small groups have five components:
Worship
Fellowship
Spiritual Growth
Service
Outreach
Each group may choose to emphasize one of these components more than the others. Some groups may focus on studying the Bible, some on fellowship, others on serving.
How do I know which group is right for me?
See which group matches your passion, needs, interests, and learning style. Pray about it and then choose the group that fits you.
How can I learn more about the small groups that are being offered at OSW?
Look over the list of groups on this page, see what groups interest you, then contact the group leader. You might ask the leader if you could attend one of the group sessions to see if this group is a fit for you.
Who will be leading the group?
The groups are led by committed Christians who have been trained to lead a small group. All our leaders have a heart to serve the Lord and have a love for people.
Do you have to be a member of OSW to participate in a small group? What if I have a friend who would like to attend a small group with me?
By all means, bring your friend. All small groups are open to anyone in the congregation or community. Our desire at OSW is to provide a community for everyone to grow in their faith in Christ. Each small group has an empty chair which symbolizes its openness to share the Gospel with those who do not know Christ.
Will I be embarrassed because I do not know about the Bible or know the answers to questions about the faith?
No! Small groups provide a safe and caring environment for everyone to grow in their faith in Christ. Small group leaders are trained to care for people and help participants feel welcome.
How can I become a small group leader?
One way is to join a small group and volunteer to help the group leader. Or take the small group leadership training when it is offered.