Nov 11, 2020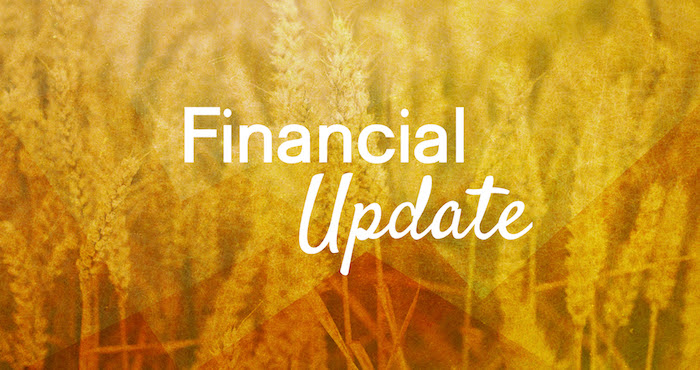 Letter from our Treasurer – November 11, 2020
Questions and Answers on Refinancing the Mortgage
Questions and Answers on Refinancing the Mortgage
What is this about? At the congregational meeting on November 15, 2020, the Treasurer, Ed Hollandsworth, will present a proposal that has been reviewed by the Finance Committee and the Mission and Ministries Servant Leader Group (MMSLG) to refinance the $6.1 million balance on our mortgage with the Lutheran Church Extension Fund (LCEF). Both the Finance Committee and the MMSLG recommend approval.
Why should we refinance our mortgage? Based on uncertain trends in donations and school revenues resulting from the effects of the pandemic, the need to cover forecasted average annual capital replacement costs of about $320,000, and the Finance Committee's recommendation to increase reserve accounts to permit OSWLC to cover three months of operations, we need to cut overhead costs. Our mortgage payment of $55,800 is 15 percent of total monthly expenses of $374,423. Reducing it would help us fund these important commitments in a timely way and be ready to deal with unforeseen challenges.
What is being proposed? After analyzing written estimates from three lenders, the Finance Committee recommends refinancing our current mortgage with LCEF. On its current schedule, our mortgage, which began in July 2008, is set to mature between 2031 and 2033. If we refinance it to a new 20-year fully-amortized mortgage, it will run from 2021 to 2041, extending our payments by 8 to 10 years. LCEF's rates are highly competitive, equal to LCEF's current borrowing costs plus 2.5 percent (their quoted rate is 4.125 percent). The monthly payment would drop from $55,800 to $37,363, saving $18,437 in monthly overhead expenses, or about $221,000 annually. The monthly payment may be adjusted annually to reflect the change in interest rate, with a final 240th monthly payment in the full amount of all unpaid principal and interest. Should a principal balance remain at the end of the term, additional payments can extend up to 12 months to pay the loan in full, or the small residual balance could be refinanced again if necessary. There would be no penalty for pre-payment in case we decided to pay it off early. LCEF would waive normal closing costs of about 1 percent and charge only a fee of $1,500, which would be rolled into the new mortgage.  
Would the Church wind up paying more interest on the mortgage in the long run, and if so, would it still be worth it for us to refinance? Yes and yes. If we stayed with our current mortgage, we would pay about $2.69 million in interest from now until the loan matures. If we refinance with LCEF for 20 years, the total interest would be about $4.02 million under conservative assumptions of average annual rate increases of 0.5 percent with a maximum rate of 7.9 percent, which would mean we could pay up to another $1.3 million in interest over the 20 years of the new loan. The actual additional interest paid could be less if interest rates stay low for a long time. A net present value calculation shows the payment savings in the early years would more than offset the additional interest costs, by $107,121, so it makes sense to refinance the loan from a business perspective.
Are there any other factors to consider?   Yes. LCEF has proven it can be flexible with OSWLC when we are in financial trouble; the same is not likely to be true for most other lenders. For example, from March to August this year, LCEF permitted OSWLC to pay only interest on its current mortgage during a period when Open Arms was closed due to the pandemic. The Finance Committee greatly appreciated their consideration and the value of this flexibility for us during what could be an extended period of uncertainty in Church and school finances due to the lingering pandemic.
Whom should contact if I have questions? Please email This email address is being protected from spambots. You need JavaScript enabled to view it. before November 13th.