Mission Trips
"Go into all the world and reach the Gospel to all creation." Mark 16:15
Kenya 2023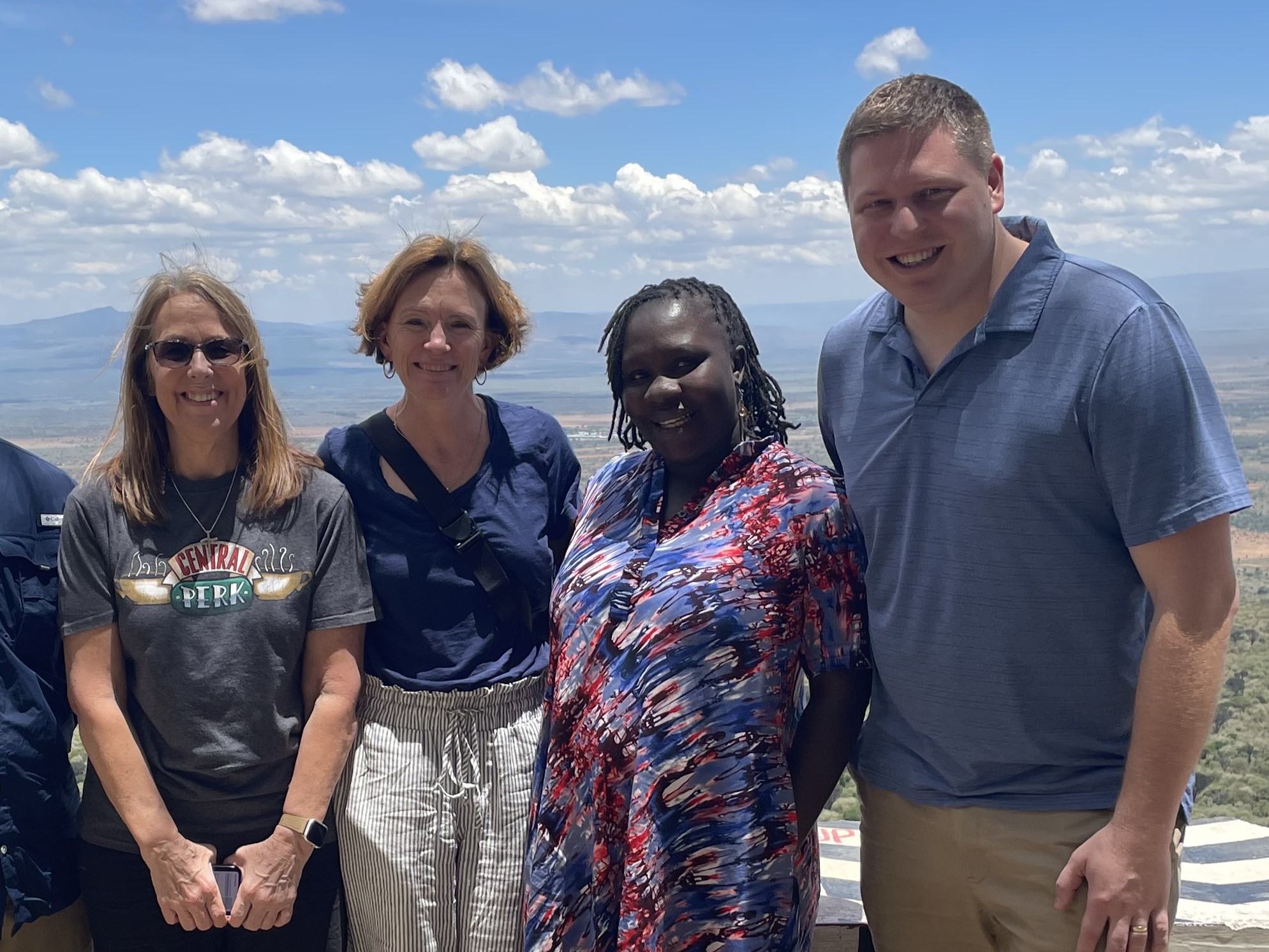 Update on Kenya Mission
Updated Apr. 20, 2022
Our Mission Team has arrived safely at Tenwek, Kenya, and has begun its service at Mustard Seed House. This OSWLC-supported ministry provides accommodation and distinctly Christian care to sick children and their families who travel for treatment at Tenwek Hospital in Kenya.
The team members (Cathy O'Meara, Carrianne Joback, and Jacob Fraher) have certainly hit the ground running! On their first full day at Tenwek, they hosted 75+ Mustard Seed House stakeholders for lunch to share more about the newly acquired property and plans for the construction of a permanent facility (the current house is rented). Then, they gathered at the future building location to dedicate the newly acquired property to the Glory of God. The group planted trees to mark this new beginning, prayed over the land, and asked for God's continued provision.
On Easter Sunday, the team spent the day getting to know the children and families at Mustard Seed House. They purchased the food for a celebratory Easter meal and had the opportunity to pray, sing, and read scripture with a jam-packed house of people facing incredible hardship due to sickness and poverty.
This week, they are working to clean and furnish three additional bedrooms to help increase the capacity of this ministry to serve more sick and suffering children.
Please continue to pray for them as they serve at Mustard Seed House in Kenya this week!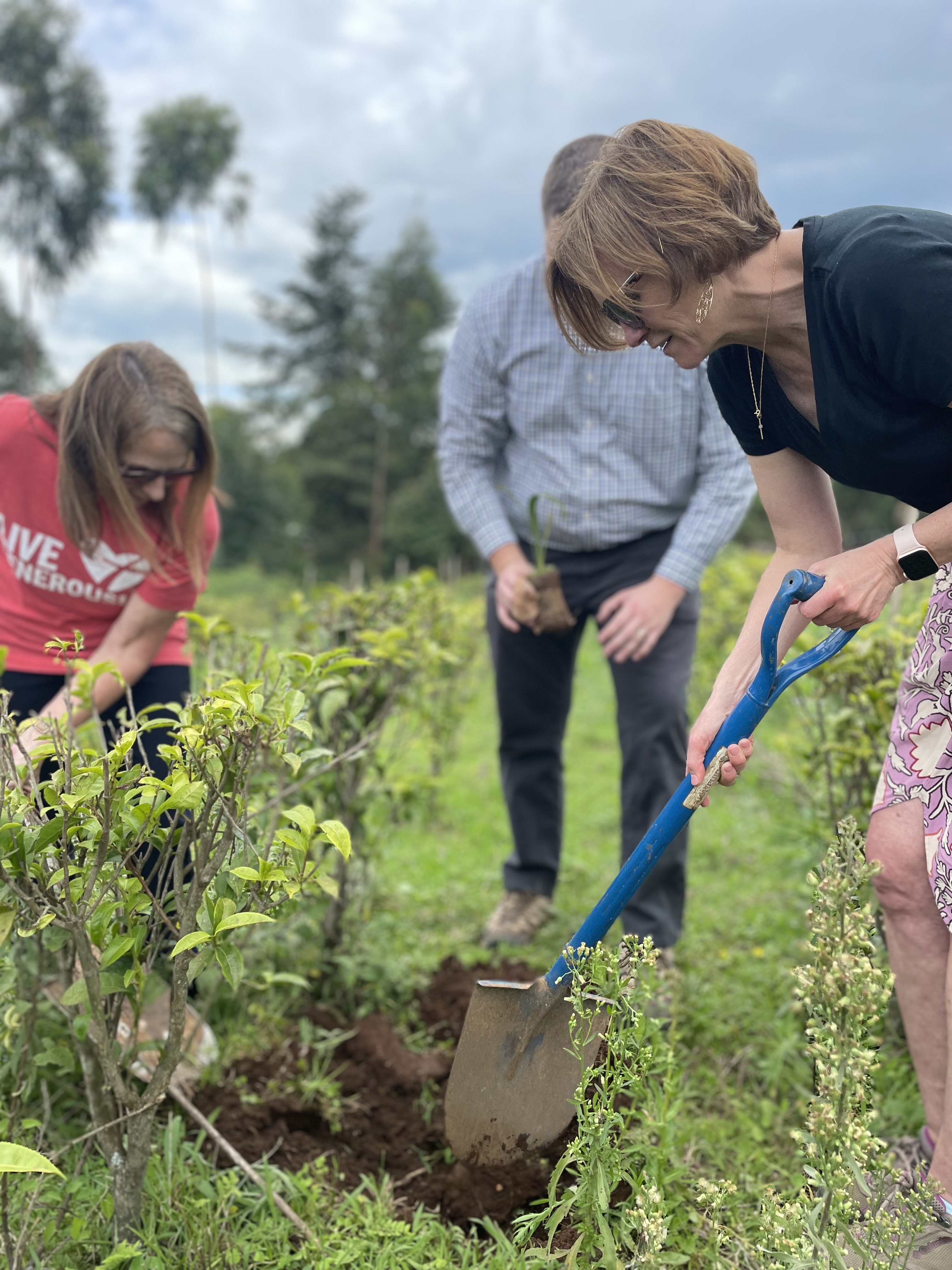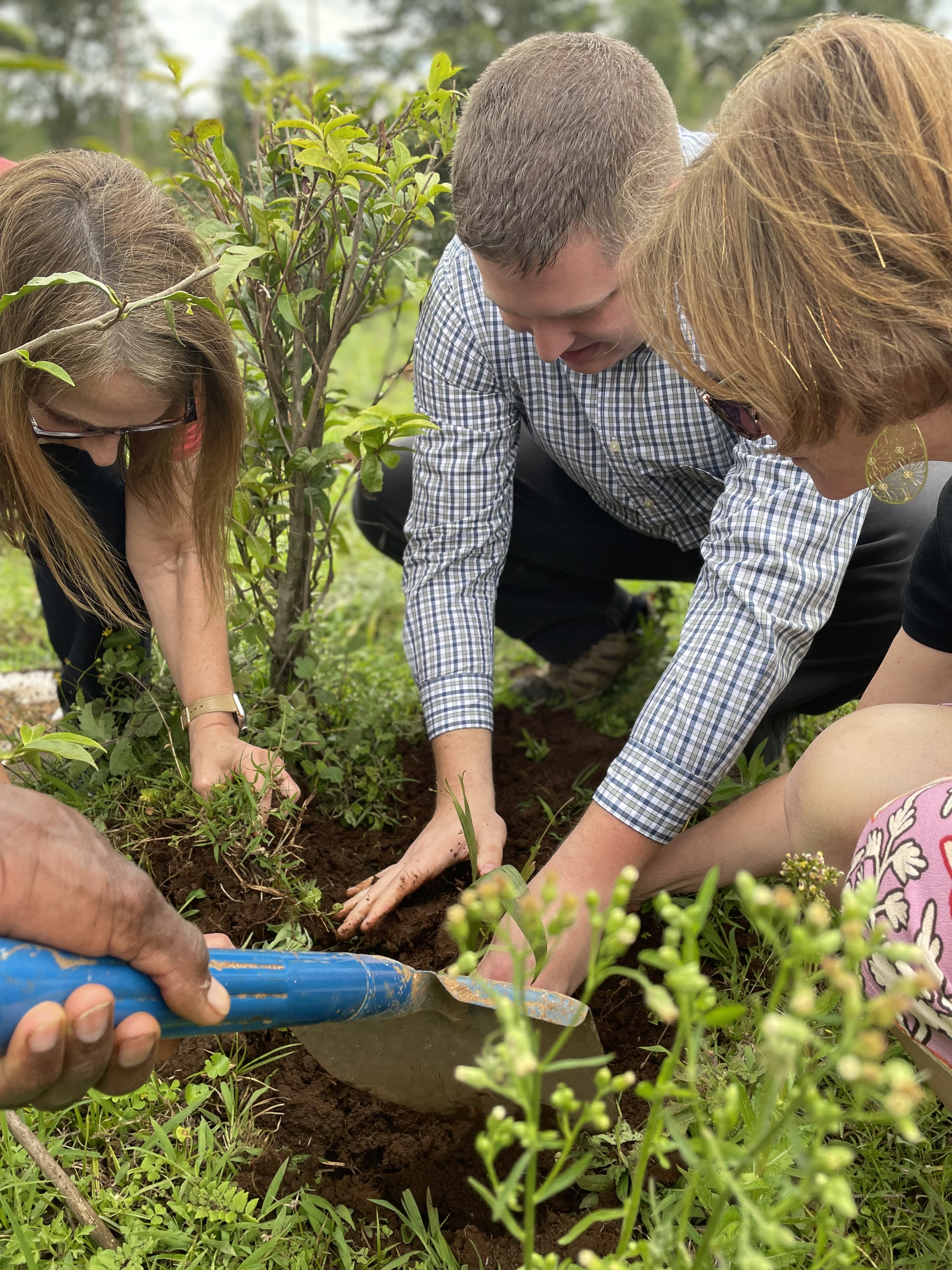 ---
Jacob Fraher and the mission team departed for Kenya on Wednesday, April 5th in the afternoon. In addition to their own luggage, they had three suitcases filled with diaper supplies. Praise the Lord! The total tally of items collected was incredible!
| | |
| --- | --- |
| · 410 prefold diapers | · 240 inserts |
| · 174 covers | · 140 fasteners |
| · 46 wet bags |   |
Your donations were enough to provide diaper kits to 93 children. There were more than our team could carry, and we will transport the remaining supplies to Kenya in August.
Please continue to pray for the mission team serving in Kenya and for Mustard Seed House.
Kenya 2022
Update on our Kenya Mission
Updated Jul. 6, 2022
Greetings from the Fraher family! We just returned to Virginia after spending three months volunteering at Mustard Seed House in Kenya. Our mission was to serve impoverished children and their families who travel long distances to receive life-saving medical care at Tenwek Hospital, and lay the groundwork to expand Mustard Seed House to serve even more children. Our time volunteering at Mustard Seed House was incredible! This year, 138 children and 199 of their family members received accommodations and distinctly Christian care at Mustard Seed House. These guests often travel many hours for medical treatment and come from all over the country, representing over 80% of Kenya's regions.
Getting to know these children and parents, hearing their stories, praying with them, encouraging them, and being able to support them in their time of need was by far our greatest blessing. The needs are overwhelming. Our current three-bedroom Mustard Seed House doesn't have enough space to keep up with demand. We spent much of our time laying the groundwork for a larger facility to serve more children. Imagine 12 families sharing three bedrooms, with still others sleeping on the couches and on mattresses spread in the hallway and kitchen. Imagine this completely full house and still more families arriving. We need room for more! To make room for more, we launched a capital campaign and raised nearly $100k toward our $250k goal. Then, last month we received an anonymous matching gift challenge for $32,500. Praise God!
We wanted to take a moment to thank you for your prayers. Over the course of three months, there were a couple of difficult moments. Having a community praying for us gave us the strength and encouragement to continue this important work despite the challenges. We also wanted to thank you for your financial support. We are incredibly grateful to the OSWLC Mission Team for their support of both Mustard Seed House and our missionary service through World Gospel Mission. We wish we could take you all with us to Kenya to see the incredible life-saving impact OSWLC is having! We thank you for your partnership and for helping us welcome the sick and suffering in Jesus' name.
If you are interested in hearing more about our trip, learning more, joining a mission trip, or volunteering, please reach out to This email address is being protected from spambots. You need JavaScript enabled to view it. or visit this site.
Only Together,
Jacob, Lauren, Miriam, Micah, Layla, and Lorelei
Guatemala 2020
Guatemala 2020
Several members of OSWLC, Cathy O'Meara, Bill Pfancuff, and Jean Hergenroeder (who is now in Texas), met with our missionaries, Derek and Mimi Ellis, to witness and bring supplies to families in the mountain villages around Zacapa and Antigua, Guatemala. Their activities included both home visits and participating in worship services. While the visits were focused primarily on outreach to women and families, there were also opportunities to share the gospel with men in the various communities.
Of significance was a group of teenage girls who are very focused on their future thanks to Mimi and Derek. These young women study hard, participate in sports, and are fully engaged in church. It is so important to get the girls to focus on staying in school and participating in activities to further their education and social circle in Guatemala. Without this guidance, many girls drop out of school and end up young mothers, some sadly in abusive situations. This group of young ladies are able to do this primarily through a program our missionaries started several years ago called KIS (Keep in School). Because of the high poverty rate, children are expected to help earn income for the family from an early age by harvesting crops. During the harvest seasons children are sent to the fields to work for about $30.00 per month and are not able to go to school. The KIS program locates sponsors to replace the child's wages and parents sign a contract to ensure the children stay in school.
Thanks to Thrivent Financial we were able to bring two sewing machines, as well as sewing and other supplies. We also provided assistance to Mimi and Derek in administration and marketing of their mission outreaches. They rely almost entirely on churches in the United States like Our Savior's Way for their financial support. Derek is able to find part-time employment while they are back home, however that will not happen for sometime due to the COVID-19 outbreak. You may write Mimi and Derek at: This email address is being protected from spambots. You need JavaScript enabled to view it. or find out more about their work on their website at Straightpathministries.org.
If you are interested in future mission trips to Guatemala or would like to know more about how to support them, please contact This email address is being protected from spambots. You need JavaScript enabled to view it. who is the OSWLC Mission Team contact point for Guatemala. Please keep the Ellis family and all our missionaries, both local and abroad, in your prayers.
Haiti 2016 and 2017
Haiti 2016 and 2017
During the summer of 2016 as well as 2017, small groups of congregational members went on a mission trip to Haiti. They visited an Orphanage there, conducted a Vacation Bible School, handed out Bibles, and ministered to children.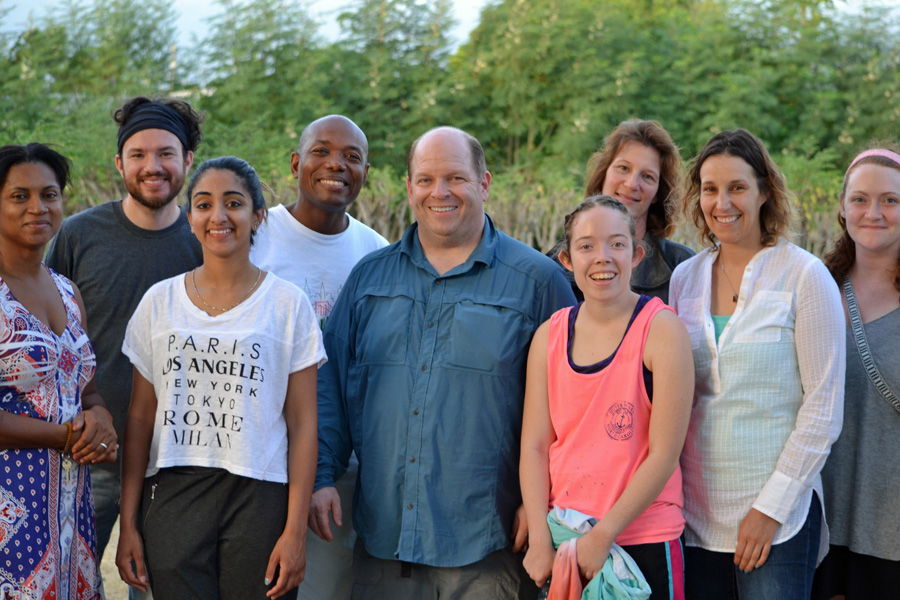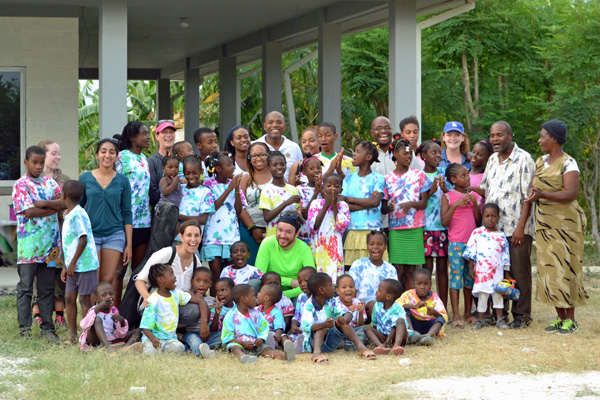 Guatemala 2016
Guatemala 2016
During the summer of 2016, a small group of members and Open Arms staff went on a mission trip to Guatemala. They helped to build a small center, conducted a Vacation Bible Study in a small mountain school, participated in a Women's workshop, and visited a Men's Rehab center to see how mission work is being accomplished in this area of the world.
In the summer of 2017, a group of members returned to Guatemala. Over the course of ten days, the team renovated a mountain village school outside of Antigua, ran a family game day, and made visits to homes and a senior center, delivering gifts and praying with the residents.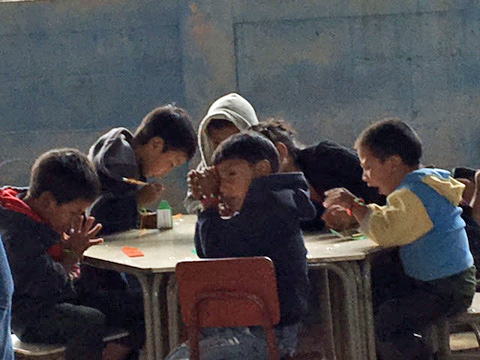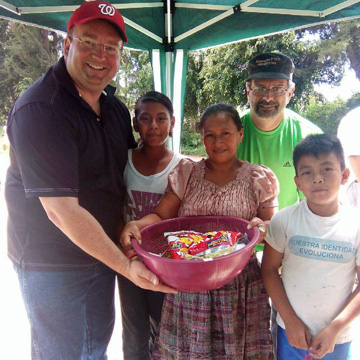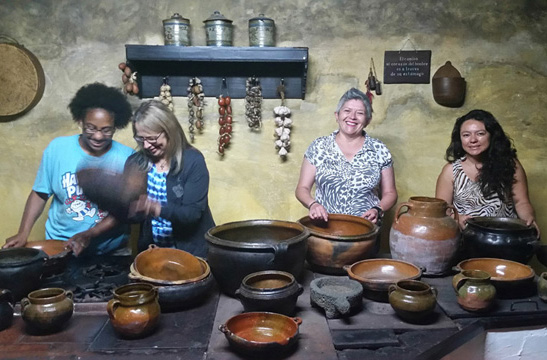 High School
High School Summer Mission Trips
During the summer our High School youth go on a week-long mission trip to different locations. We have gone to Rochester, NY, Walpole Island, Canada, Kanawha County, WV, the National Youth Gathering in New Orleans, LA, as well as Puerto Rico! Our youth have built decks, painted houses, and cleaned up yards all while building relationships with the residents, one another, and God! Check out our Youth Page or contact This email address is being protected from spambots. You need JavaScript enabled to view it..
Hurricane Sandy Relief
Hurricane Sandy Relief- Crisfield, MD
Hurricane Sandy devastated parts of the Mid-Atlantic and Northeastern United States in October 2012. Sandy became the largest Atlantic hurricane on record, causing almost $62 billion in damages in the United States alone. Hurricane Sandy badly damaged Crisfield, Maryland. We have gone on over 15 trips to Crisfield since the storm, where we have helped build and renovate houses by painting, installing flooring, and doing other jobs. We also have participated in community-building events to help support the children and elderly of Crisfield. We believe it is important to rebuild this community, not only repairing the homes, but also developing lasting relationships with the people!
Some of the other Worldwide Support
Lutheran World Relief - "Affirming God's love for all people, we work with Lutherans and partners around the world to end poverty, injustice and human suffering."
Orphan Grain Train - "In loving response to Christ, the Servant, the Orphan Grain Train movement encourages and enables God's people to share personal and material resources in bringing Christ's name and character to needy people both far and near."
Lutheran Partners in Disaster Response - "LPDR is an integral part of the Long Term Recovery effort in Somerset County Maryland."
If you would like to financially support any of our missions click here.