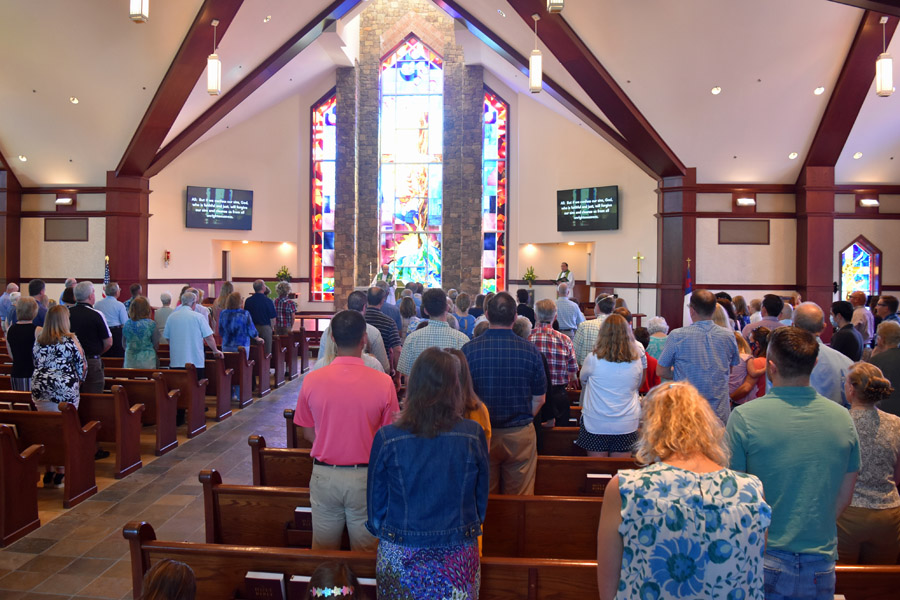 We have resumed our pre-pandemic worship schedule in the sanctuary.
Worship service times: 8:00, 9:30, & 11:00 AM
The 9:30 service is live-streamed here.
Join the May 22nd - 2:00 pm Voters Assembly meeting here and here for the candidate's profile.
Sunday School and adult classes: 9:30 AM
8:00 AM worship:
Traditional – hymns & liturgy
9:30 AM worship:
Traditional – first and third Sundays of the month
Contemporary – second and fourth Sundays of the month
alternating – on fifth Sundays of the month
11:00 AM worship:
Contemporary – praise & worship

Holy Communion is celebrated at all Sunday morning worship services.
A nursery is available on Sunday mornings from 7:45 until noon.
Information about our worship in the time of COVID can be found here.